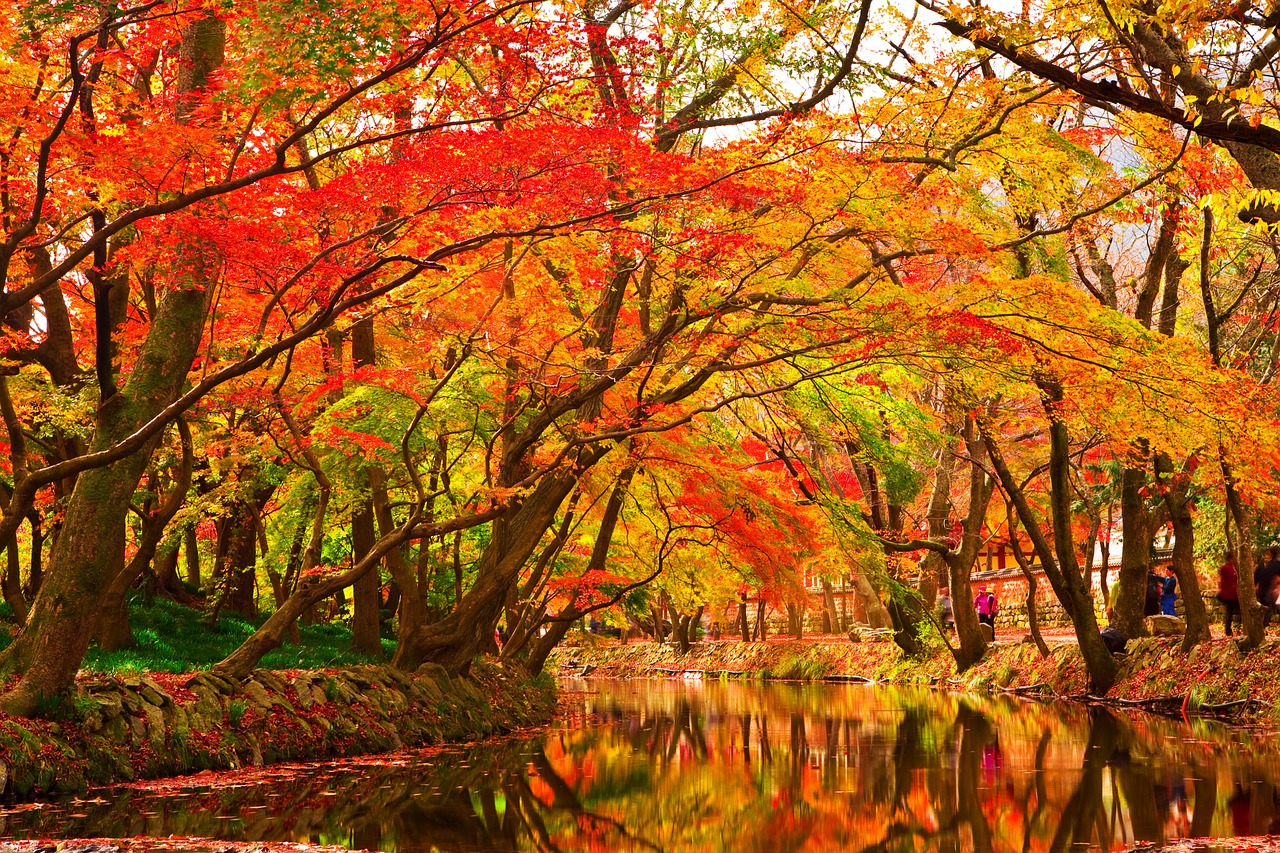 It's our favorite time of the year again – bonfires, flannels, camping, Halloween, and fall foliage. Fall in Ohio is bittersweet, however, as we know the cold months of winter are upon us. Nevertheless, it is important to celebrate the next few months and experience all that Fall in the Midwest has to offer. In this month's post I'd like to discuss a few trees you should keep an eye out for this Fall.
Red Maple

The Red Maple is a very common tree throughout all of Ohio. You can typically find this specie in moist and open areas where water can easily find the tree's roots. As you can probably guess, the tree has a vibrant red color during the fall that is hard to miss.
Pin Oak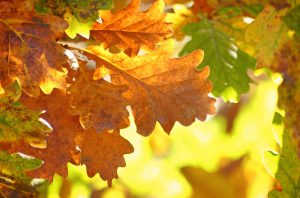 Similar to the Red Maple, Pin Oak trees thrive in swampy, moist environments. Their leaves typically turn to a red/ scarlet color during the fall, but occasionally you will find Pin Oak trees with yellow or brown hues. The Pin Oak is also a great source of food for wildlife as they frequently produce and drop acorns.
Ohio Buckeye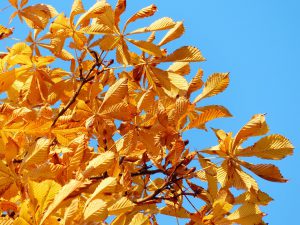 Our list wouldn't be complete without including the state tree of Ohio – the Buckeye. If you grew up in Ohio, you can likely remember a time during your childhood when you stumbled upon one of these good luck charms. Similar to a four-leaf clover, you'd pick the buckeye up, stick it in your pocket, and put it on your dresser when you got home. During the fall, Buckeye trees will take on a yellowish-orange color. Similar to the color of a pumpkin, these trees are hard to miss and can actually be a great addition to your yard's landscaping.
Sassafras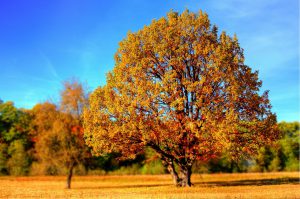 Not only is Sassafras a fun word to say, but this tree also happens to be beautiful during autumn.  The leaves encompass all the popular fall colors – red, orange, and yellow – making it the perfect fall tree to be on the lookout for. These trees grow upwards of 50 feet tall and 30 feet wide. Sassafras trees actually produce ingredients for a number of consumable goods and products such as beer, tea, soap, and even medicines for common illnesses.